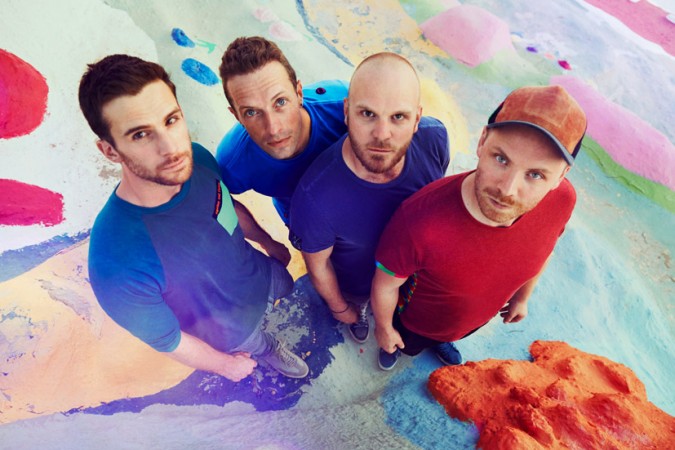 Image: Principality Stadium
Since March 2016, Coldplay's Head Full Of Dreams Tour has played to 2.5 million people across Latin America, the US and Europe. They now bring their tour to Cardiff for two exciting sold out shows.
For more information, please visit the Principality Stadium website here.

Travel Info
Cardiff Bus
Due to concerts in the Principality Stadium, buses will divert and start/end at the bus stops listed below between 16:00 and 00:00 on the following dates:
Wednesday 21 June
Friday 30 June
Tuesday 11 July
Wednesday 12 July
Services

Where to get on

1*, 2*, 7, 8, 9, 9A & X45 (towards Cardiff Bay/Sports Village)

Canal Street

Baycar (service 6)**

Customhouse Street

9C, 13 (towards Drope), 15, 17, 18, 25, 61, 62, 63, 64, 65, 66, 95 (to Barry), 95A, 95B, 95C, 96, 96A, X91

Tudor Street

13 (towards Cyncoed), 21, 23, 24, 27, 28, 28A, 28B, 30, 35, 36, 53, 86, 95 (towards Heath Hospital)

Greyfriars Road

8, 9, 9A (towards Heath Hospital), 11, 44, 45, 45B, X45 (towards St Mellons), 49, 50, 51, 52, 56, 57, 58, X59

Churchill Way

92, 92B, 93, 94, 94B

16:00 - 19:00 – Customhouse St

After 19:00 – Tudor St

X59 (Park & Ride East)

Dumfries Place (all day)
* Services 1 and 2 will not serve the rear of Central Railway Station (stop JM & JN) from 16:00
**On event day baycar runs between City Centre (Customhouse Street – JG) and Cardiff Bay only and does not serve the city centre loop or rear of Central Railway Station (stop JM) from the time roads are closed.
Night buses will not be affected.
Park & Ride East (X59)
Park & Ride East, Pentwyn will extend its opening hours on the above dates and will run extra buses between the site and the city centre.
Please note, buses on this service will start and end on Dumfries Place (stop HT) all day.
The last bus from the city centre to the Park & Ride site will depart at 23:50 and the site will be closed and locked after the last bus has arrived.
For more information about the Park & Ride service, click here.
Want to travel to this event?
Please see below some helpful links to get you started in planning your journey to the event. Using public transport services in the area can be a great way to make your way there and save the worry of bringing your car.
Public Transport
To make your journey by public transport, please use our Journey Planner to find the most convenient route, along with times and services that are running.
If you'd like to find a bus timetable, head over to our Timetables page. Here, you can search for a specific bus route or your location to view timetables of services in the area. You will also have the option to print the timetable to take with you on your trip.
Walk & Cycle
You can also use our journey planner to find walking and cycling routes to get to your event. If you live close by, walking can be a great way to explore the scenery and soak up the atmosphere before the event!
You can find out more information on our 'Cycling and Walking' page.
Car Share
If you're thinking of taking your car to an event, you can share your journey with others by logging onto Share Cymru. Here, you will have the option to offer a lift or request one, and find a match for your journey.